Nirvana Sunday Dec 21 12:26 PM

Dec 21, 2008: Snowman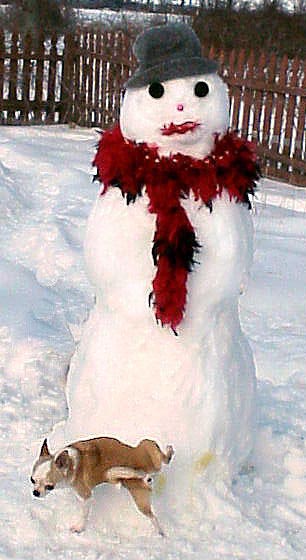 Sometimes you're the snowman ...sometimes you're the dog!

---

xoxoxoBruce Sunday Dec 21 01:12 PM

Let's see that little ratfink make it out here.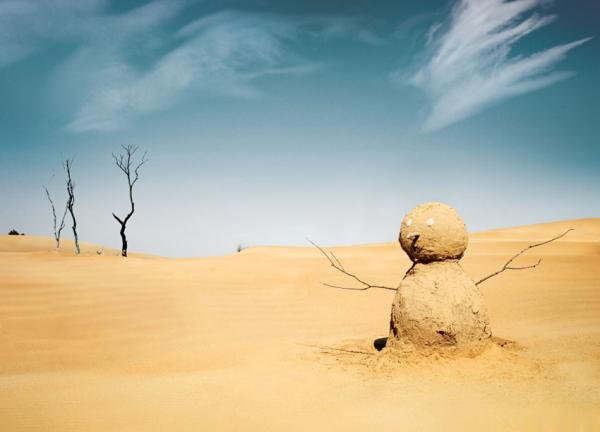 ---

spudcon Sunday Dec 21 04:25 PM

Snowmen get no respect.

---

HungLikeJesus Sunday Dec 21 04:44 PM

Hey Bruce, that guy puts me to sleep.

---

BrianR Sunday Dec 21 08:53 PM

When is someone going to make snowmen like Calvin (and Hobbes) did?

I loved those!

---

monster Sunday Dec 21 09:45 PM

---

Sheldonrs Sunday Dec 21 09:48 PM

---

Nirvana Sunday Dec 21 11:16 PM

:p

---

xoxoxoBruce Monday Dec 22 12:02 AM

Oh Yeah?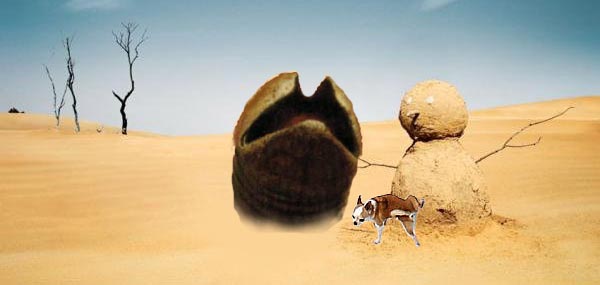 ---

Gravdigr Monday Dec 22 01:29 AM

Merry Christmas & Happy New Year all you Cellarites!!!

---

Nirvana Monday Dec 22 10:11 AM

Never a dull photo! LMAO @ Bruce! Next years advent calendar?

---

Treasenuak Monday Dec 22 11:21 AM

Wow. The photoshopping skills are IMPRESSIVE!!

---

spudcon Monday Dec 22 02:12 PM

Gets rid of the problem

---

Nirvana Monday Dec 22 02:47 PM

I thought that only got you "another day older and deeper in debt?"

Nice "movie"

---

sweetwater Monday Dec 22 04:10 PM

This is evolving into an illustrated song lyric thread!
But back to the original image - it looks like the snowperson ate a cardinal.

---

SPUCK Tuesday Dec 23 06:10 AM

You guys!

:


:

:













I swear this place dishes up the biggest yucks, I get these days!

Really hilarious photoshoppin that.


---

Sundae Tuesday Dec 23 07:22 AM
The bird-eating snowman, coming soon to a backyard near you...

---

spudcon Tuesday Dec 23 10:23 AM

I've always suspected snowmen were secretly evil monsters who ate cardinals.

---

Coign Tuesday Dec 23 10:49 AM

---

wolf Tuesday Dec 23 11:13 AM

---

Sundae Tuesday Dec 23 04:24 PM

I'd be okay with Pope-eating snowmen after his Christmas message.
I'd draw the line at priests though, as my Godfather is a truly lovely man who doesn't judge me.

---

monster Tuesday Dec 23 06:05 PM

but who called the worm to eat the doggie?

.

---

spudcon Tuesday Dec 23 11:35 PM

Monster, that got me laughing so loud, the neighbors banged on the wall. Great kitty disguise.

---

Nirvana Wednesday Dec 24 12:17 AM

It has an aesthetic beauty, I want to hang that on my wall! It would make a great T shirt or billboard!

---

Gravdigr Wednesday Dec 24 12:21 PM

)

---

wolf Wednesday Dec 24 01:05 PM

---

Griff Wednesday Dec 24 01:14 PM

---

ZenGum Thursday Dec 25 06:58 AM

Gravdigr, that was irony, right?

---

Gravdigr Monday Dec 29 06:02 PM

Tee-hee.

---

Sundae Tuesday Feb 17 01:13 PM
He sent it back when we were still getting snow, but for some reason it only popped up now.
He said his neighbours think he is weird.
They're the weird ones if you ask me

---
Your reply here?

The Cellar Image of the Day is just a section of a larger web community: a bunch of interesting folks talking about everything. Add your two cents to IotD by joining the Cellar.