Aliantha Tuesday Dec 16 04:54 PM

Dec 17, 2008: Amazing Tree

I don't have any details about this tree other than the fact that it's in Southern Africa.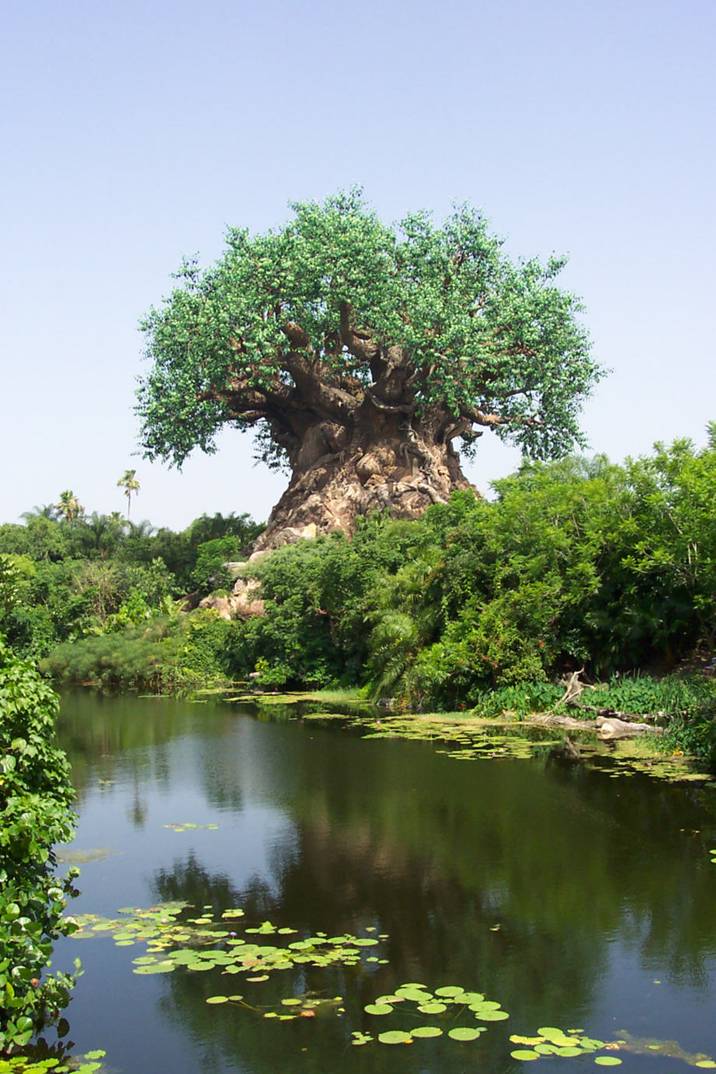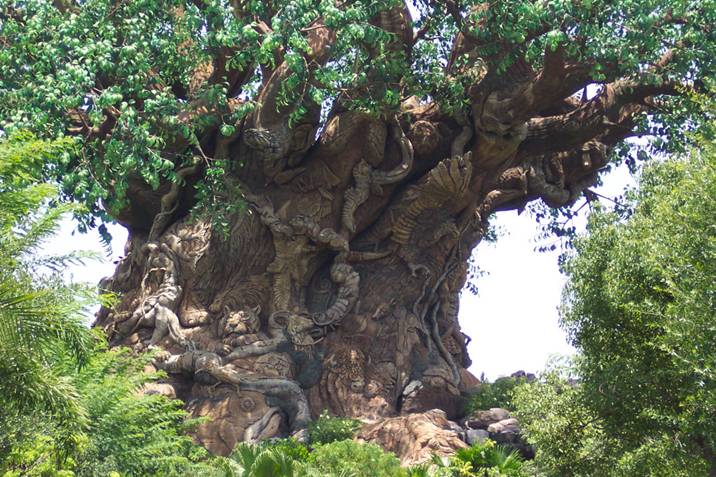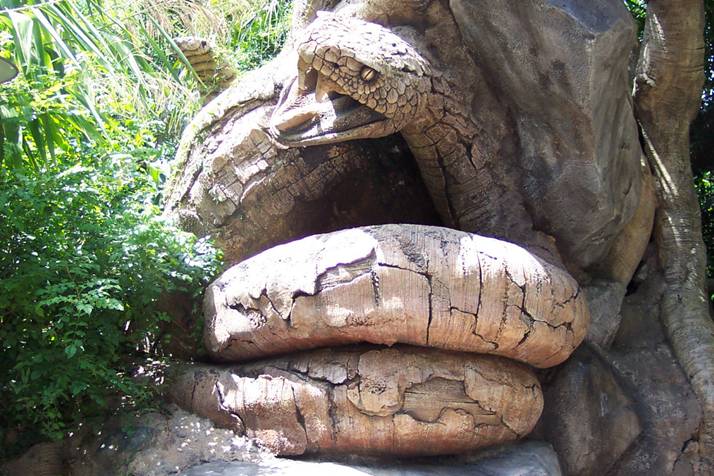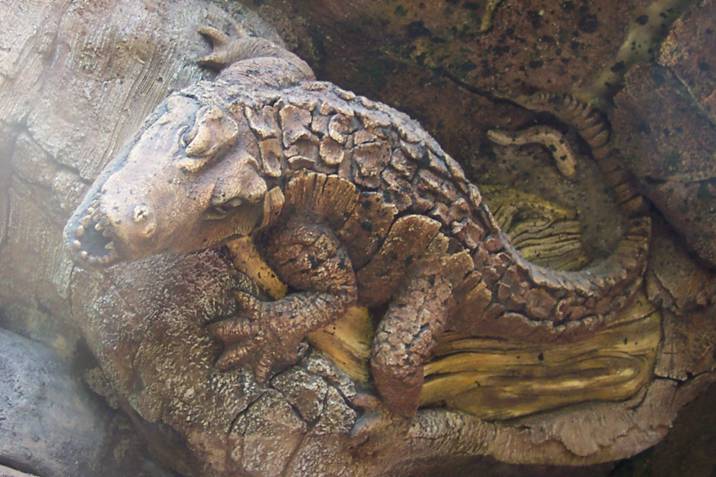 ---

lumberjim Tuesday Dec 16 05:02 PM
---

glatt Tuesday Dec 16 05:05 PM

Looks like the "Tree of Life" in Disney World in Orlando, Florida [/wet blanket]

---

Pie Tuesday Dec 16 05:15 PM

Sorry, Ali. See here.



Quote:

Originally Posted by Hoax-Slayer.com

Commentary:

According to this email forward, attached photographs show a massive tree that has a trunk covered with detailed images of many different creatures. The email claims that the tree is an example of an unknown species that grows in a dense forest in Andra Pradesh India. The message would have us believe that the tree is a completely natural living plant and that all of the animal figures on its trunk have mysteriously grown there naturally and without human interference.

Not surprisingly, these claims are utter nonsense. The "tree" in the photographs is completely artificial and, moreover, it is not even located in India. The tree is, in fact, the famous

Tree of Life

, an icon of Disney's Animal Kingdom, a theme park located in Florida, USA. The artificial tree was assembled out of a range of materials and appears amazingly lifelike. An article about the tree on Disney information website, DIS,

notes

:
The first challenge was designing a 145 foot tall "tree" that could stand up to hurricane force winds, but still look realistic. A unique system of fabricating and assembling the branches was designed that brought the flexibility that was needed to bring this idea to life. There are 45 secondary branches that lead to 756 tertiary branches. With 7891 end branches, the entire structure is covered with 102,583 manmade leaves, each of which is more than a foot long.
Carvings of well over 300 animals were then added to the surface of the tree by a team of skilled artisans. The massive trunk even houses a theater that screens a 3D animated movie,
Its Tough To Be A Bug
.
---

Aliantha Tuesday Dec 16 05:18 PM

Oh well, never mind. Someone else better have a go at today iodt then.

---

Trilby Tuesday Dec 16 05:37 PM

I think it's awesome. It made me believe, if just for a moment!

---

HungLikeJesus Tuesday Dec 16 05:49 PM

Next these guys will be saying that the Ouija board doesn't work.

---

Undertoad Tuesday Dec 16 06:10 PM

It's not the first time the IotD was fooled by a Disney item.

---

Elspode Tuesday Dec 16 06:24 PM

Just because it isn't organically real doesn't mean it isn't amazing. I mean, we all like boob jobs, right?

---

morethanpretty Tuesday Dec 16 06:42 PM

Uhm, also, today is Dec 16.

---

Undertoad Tuesday Dec 16 06:57 PM

Not where Ali posts from!

---

morethanpretty Tuesday Dec 16 08:28 PM

That makes sense then

---

sweetwater Tuesday Dec 16 09:36 PM

Would also make sense if it was April 1st.

Only G_d can make a tree, but Disney does a great fake - I like that tree. Is one able approach & walk around it, or is it one of those things you see as you go by on a ride?

---

Cloud Wednesday Dec 17 12:11 AM

that Disney tree is famous. I'd love to see it!

---

Aliantha Wednesday Dec 17 12:35 AM

You know, we have a whole toolshed of sharks out there swimming around.

Hammerheads, shovel noses, sawtooths...is that all?

---

wolf Wednesday Dec 17 01:03 AM

Regardless, it's still pretty amazing.

---

Chocolatl Wednesday Dec 17 08:08 AM

Quote:

Originally Posted by

sweetwater

Is one able approach & walk around it, or is it one of those things you see as you go by on a ride?

If memory serves me correctly, the area around the tree is an "Oasis," with pathways winding through lots of greenery and a few animals -- flamingos, etc. From there, you can get a little closer than these pictures and get a pretty good view of the tree. (As in the picture glatt posted.)

For a closer look, you can hop in line for the 3D movie referenced in the commentary Pie posted. The line winds through the roots of the tree, and you can see a lot of the carvings up close. (The last two of Ali's pictures.)

The tree is impressive and beautiful, even if it is manmade.

---
Your reply here?

The Cellar Image of the Day is just a section of a larger web community: a bunch of interesting folks talking about everything. Add your two cents to IotD by joining the Cellar.