xoxoxoBruce Tuesday Aug 19 01:06 AM

August 19, 2008: Telemegaphone

Telemegaphone? Whazat?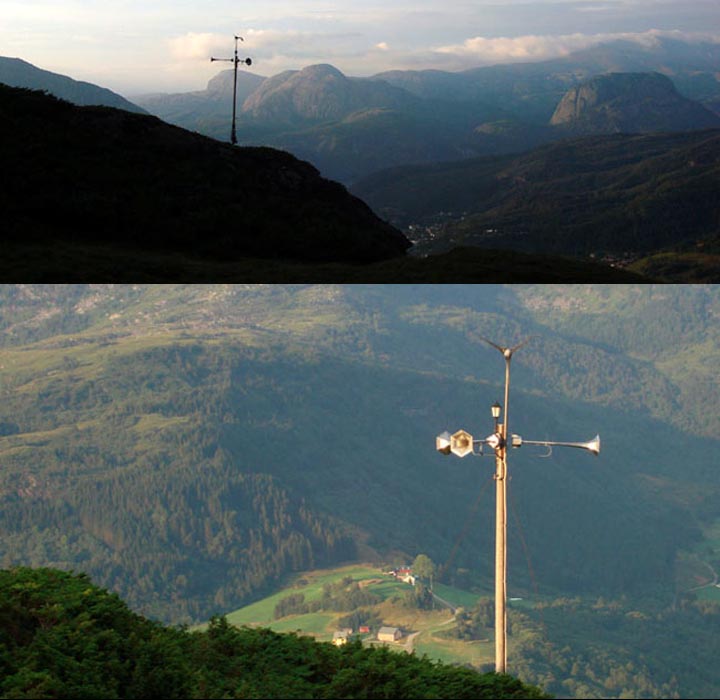 Just remember, the children... remember the children.

link
---

Kingswood Tuesday Aug 19 03:07 AM

Cue "The Lonely Goatherd" in 5 ... 4 ... 3 ... 2 ...

---

SPUCK Tuesday Aug 19 06:04 AM

Funky!


If I lived in that house my 30-06 would be talking to that windmill...

---

FStop Tuesday Aug 19 09:01 AM

Hmm. I suppose calling it and then playing a recording of an air raid siren would be out of good taste..

---

FStop Tuesday Aug 19 09:05 AM

No, no. On second thought, Rickrolling that thing would definitely be bad...Or funny.

---

Sheldonrs Tuesday Aug 19 09:27 AM

Hmmm...Megaphone + screaming, moaning porn sounds = fun for the whole family!

---

ZenGum Tuesday Aug 19 09:42 AM

Why would you want that in your valley? Between the porno weirdos, air-raid sirens, rickrolling (LOL!), ads, potty-mouth teens, seriously what bloody good would ever come out of it?

Okay, just maybe, just once, something useful ... "Olaf! Olaf! Bitte Kommen zum Homen und eaten dinner mit us, yah?"

---

barefoot serpent Tuesday Aug 19 10:59 AM

just say nø

---

Randalll Tuesday Aug 19 11:45 AM

I would call and play a recording of the wind.

---

Shawnee123 Tuesday Aug 19 12:11 PM

Welcome, Randalll!

---

Sheldonrs Tuesday Aug 19 12:32 PM

Riiiiiiiiiiiiiiiiiiiiiiiiiiiiiikolaaaaaaaaaaaa............!!!!!!!!!

---

birdclaw Tuesday Aug 19 01:04 PM

As if there isn't enough noise pollution as is. (but the hills could be alive with the sound of music!):p

---

sweetwater Tuesday Aug 19 01:21 PM

I wonder if this piece was inspired by the Mojave Desert Phone Booth. I used to call the MDPB & I still keep the number in my cell phone. I miss it. *sniff* Maybe I should use the Telemegaphone to plea for its return. "Hello down there, this is God...."

---

Stonan Tuesday Aug 19 10:02 PM

I have the irresistible urge to call this up during my next Tour of Duty session...

---

HungLikeJesus Tuesday Aug 19 10:06 PM

sweetwater, I just added that movie to my NetFlix que.

---

SPUCK Wednesday Aug 20 06:09 AM
Ah the National Park Service can be a-holes sometimes..


Call the Telemegaphone and play machine gun fire and screaming...

---

Gravdigr Wednesday Aug 20 04:41 PM

You know, if this was legit (not saying it's not, mind you), the coolest thing EVER would be James Earl Jones reciting the poem at the end of, I believe it's Knights In White Satin. "Breathe deep the gathering gloom, Watch lights fade from every room..."

---

SPUCK Thursday Aug 21 06:35 AM

Yeah.. I like it!

---

dar512 Thursday Aug 21 10:00 AM

James Earl Jones counts from 1 to 10

---

BigV Thursday Aug 21 10:30 AM

tease.

---
Your reply here?

The Cellar Image of the Day is just a section of a larger web community: a bunch of interesting folks talking about everything. Add your two cents to IotD by joining the Cellar.