xoxoxoBruce Sunday Aug 3 07:54 AM

August 3, 2008: Instant Record

Make that instant coffee record.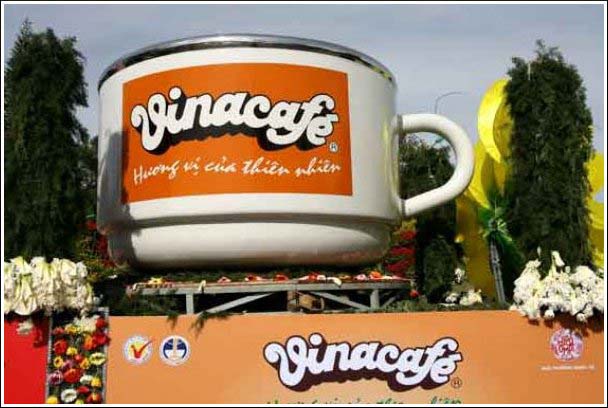 Why go to all that trouble and expense just to end up with a cup of instant?

link
---

Griff Sunday Aug 3 09:12 AM

So they're the ones putting Starbucks out of business?

---

DanaC Sunday Aug 3 09:15 AM

Only in Giantland.

---

birdclaw Sunday Aug 3 09:53 AM

I wish they would have put something in the picture for a point of reference on the size. Other than wilting flowers.

---

Skylight Sunday Aug 3 10:21 AM

---

Elspode Sunday Aug 3 10:26 AM

---

spudcon Sunday Aug 3 01:12 PM

Starbucks is going out of business because the kerosene they use to make their coffee is too expensive.

---

Sheldonrs Sunday Aug 3 02:56 PM

Do they offer free refills?

---

JuancoRocks Sunday Aug 3 10:56 PM

Vinacafe Bien Hoa.....

The Vietnamese actually grow and make a good cup of coffee.......One that will keep you up all night cleaning....Kind of like mild speed coffee....

Just say no to instant.....

---

TheMercenary Monday Aug 4 10:13 AM

---

Coign Monday Aug 4 12:24 PM

---

TheMercenary Monday Aug 4 12:28 PM

I want to know how long it took them to drink it.

---

Flint Monday Aug 4 12:36 PM

I got an iced coffee at McDonalds. It was really good.

---

skysidhe Monday Aug 4 12:40 PM
hehe I thought it was only me! Like there was something wrong with my taste buds.

There is this tiny mall and next to the Starbucks is Great Harvest Bread company. They give out fresh baked bread slices and for a buck fifty you get the best cup of coffee. It's Peet's and it is way more superior to Starbucks. I feel so pleased with my self as I pass those $5 Starbuck drinkers.

---

Gravdigr Monday Aug 4 09:50 PM

I tried to get into the habit of drinking coffee. I mean I really tried to become a 'coffee drinker'. Store-bought, restaurants, home brewed, instant, the whole schmeer. It still tastes like pissy-battery acid to me.:p

---

Aliantha Monday Aug 4 10:37 PM

Apparently starbucks thought they wouldn't have any competition in Australia. Unfortunately for the management, all the capital cities and many of the regional areas have a thriving cafe society so not only are there quite a few large chain and franchise stores, there are hundreds and hundreds of cafes and small restaraunts that sell better coffee than you'll get at any starbucks (IMO), and far cheaper too.

---

TheMercenary Tuesday Aug 5 01:24 AM

Not hard to believe that.

---

SPUCK Tuesday Aug 5 04:30 AM

You and me both Gravdigr.. Y u c k.

---

xoxoxoBruce Tuesday Aug 5 12:17 PM

Me three.

---

HungLikeJesus Tuesday Aug 5 12:20 PM

I can't tell the difference between the smell of coffee and the smell of a skunk.

Seriously.

---

SPUCK Tuesday Aug 5 10:25 PM

WOW! I'm normally lambasted for not thinking coffee is a requirement for a normal life.

Interesting Hung. I actually love the smell of fresh brewed coffee just don't make me taste it. Now don't tell me you have NO sense of smell?

My brother-in-law has no sense of smell. He met me a tool store and the proprietor asked him if he smelled a skunk. Turns out my BIL's dog just got blasted and he didn't know he'd gotten any on his coat. Couldn't smell it.

---

spudcon Tuesday Aug 5 11:11 PM

Good coffee doesn't smell like skunk. Bad coffee does.

---

Gravdigr Wednesday Aug 6 05:42 PM

---
Your reply here?

The Cellar Image of the Day is just a section of a larger web community: a bunch of interesting folks talking about everything. Add your two cents to IotD by joining the Cellar.