Undertoad Sunday Jun 22 04:27 PM

June 22, 2008: Jupiter grows new spots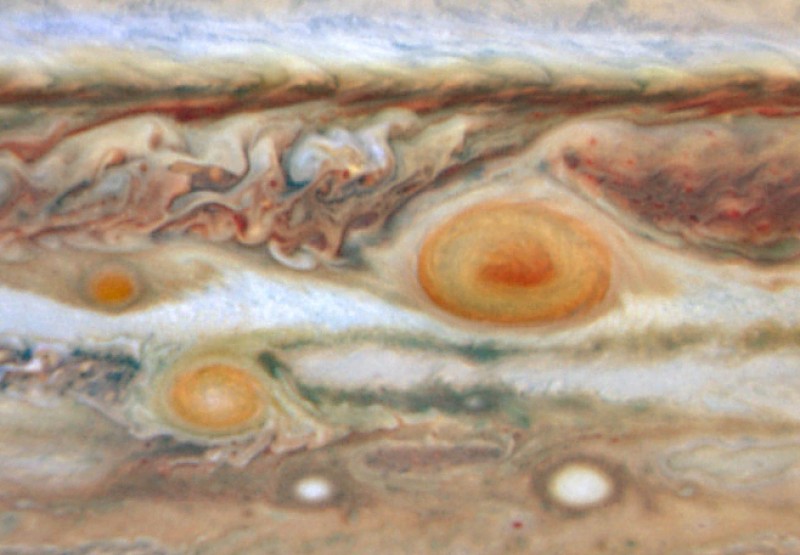 This actually appeared as an APOD nearly a month ago, but if you haven't seen it before, it's new to you.

As we debate global warming, here's one piece of evidence that climate change may be coming from the Sun, not (entirely?) from man's activity on Earth: climate change is apparently happening on other planets. Mars has seen a half-degree C increase in the last 40 years. And now, apparently, the iconic big red spot on Jupiter has gained two buddies; the first in 2006 and the second only more recently. Apparently this is due to climate change on Jupiter.

---

Diaphone Jim Sunday Jun 22 05:27 PM

I think this is the Vincent Van Gogh painting "Breakfast" that just sold for a gazillion bucks in Australia.

---

sweetwater Sunday Jun 22 05:49 PM

Jupiter's got new red spots on its face? It's not climate change, it's just Prom night.

---

Sheldonrs Sunday Jun 22 06:53 PM

Hey!! Jupiter is billions of years old. Give it a break. If YOU were in the sun for that long without sun block, you'd have spots on your surface too!

---

Skylight Monday Jun 23 12:59 PM

jupiter's got skin cancer.. perfect advertisment material for a new government health warning..

---

Flint Monday Jun 23 01:26 PM

Any word on how the moon being made out of green cheese will impact our petroleum dependancy?

---

spudcon Monday Jun 23 03:12 PM

My understanding is that both smaller red spots will eventually merge, and join the Great Red Spot, causing an outbreak of planetary acne across the planet's face. NASA has planned a mission to Jupiter to study this event with a new type of spacecraft, zoned interplanetary traveller series, or ZITS.

---

Glinda Monday Jun 23 03:38 PM

Mmmm. Aigs!


---

Gravdigr Monday Jun 23 08:00 PM

Mmm, mmm! I likes me some aigs. Wakey wakey, aigs & bakey!!


---

jinx Monday Jun 23 08:14 PM

---

Clodfobble Monday Jun 23 11:47 PM

Oh, same as before... this is just proof that we've screwed up Jupiter too.

---

smoothmoniker Monday Jun 23 11:57 PM

f'ing bush.

---

xoxoxoBruce Tuesday Jun 24 12:10 AM

Not Sheldon.

---

Undertoad Tuesday Jun 24 01:47 AM

He's too busy with Uranus!

---

classicman Wednesday Jun 25 09:09 PM

---

Undertoad Saturday Jul 12 03:40 PM

Update: during the last week, the Large Red Spot et the Little Red Spot

I guess they decided, rather than have one big spot and one little tiny spot, they should get together and make one slightly bigger big spot.

Here's the anigif.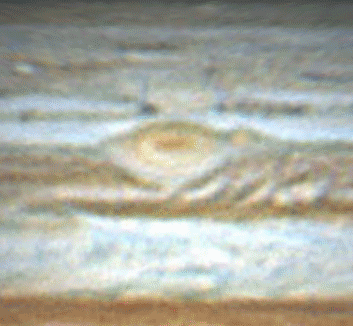 ---

xoxoxoBruce Saturday Jul 12 08:08 PM

Quote:

Planetary specialists around the world have been watching with baited breath as a cataclysmic encounter between Jupiter's Great Red Spot (GRS), Oval BA (Red, Jr.), and the newly discovered Little Red Spot (LRS) unfolded at the beginning of July.

Baited? Sushi for lunch?

---
Your reply here?

The Cellar Image of the Day is just a section of a larger web community: a bunch of interesting folks talking about everything. Add your two cents to IotD by joining the Cellar.