xoxoxoBruce Sunday May 25 01:59 AM

May 25, 2008: Chinese Wedding

I believe it's the custom in Japan, and maybe China, that the formal wedding portraits are taken before the big day. They are staged in choice settings with backgrounds and accoutrement's like balloons, or rose petals, to make a memorable portrait(s), of the happy couple.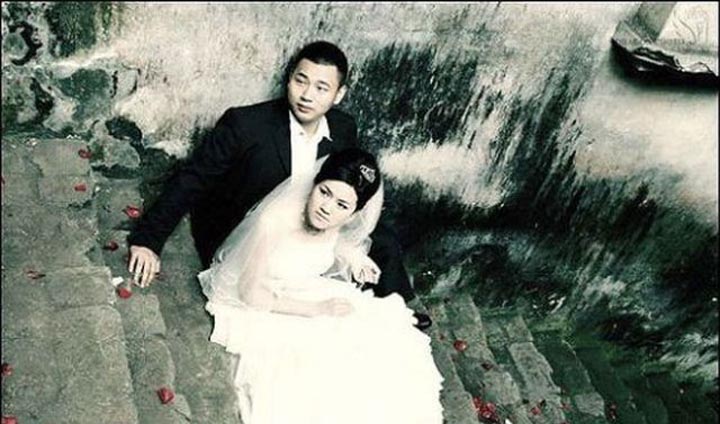 On the happy, but often hectic, day of the wedding, with all the stress of getting everyone to the right place, at the right time, the ceremony takes place.

The person officiating says something like, "If there is anyone here can show just cause why this couple should not be joined in holy matrimony, speak now, or forever hold your peace.

<Poignant pause> then...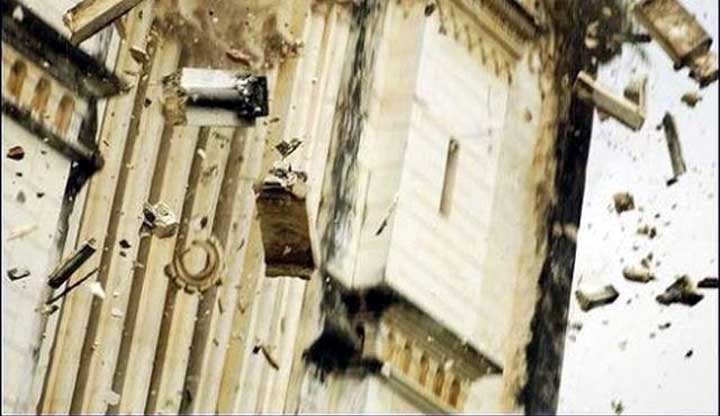 If I were the bride or groom, this would give me pause.

But the groom wants to grab the garter and get on with it.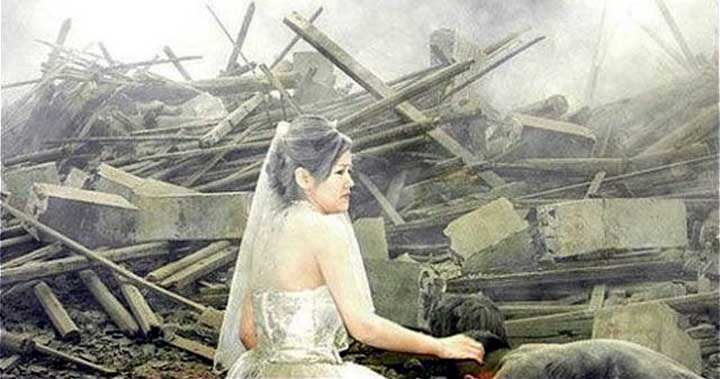 So they troop off to the reception and a drink... or three.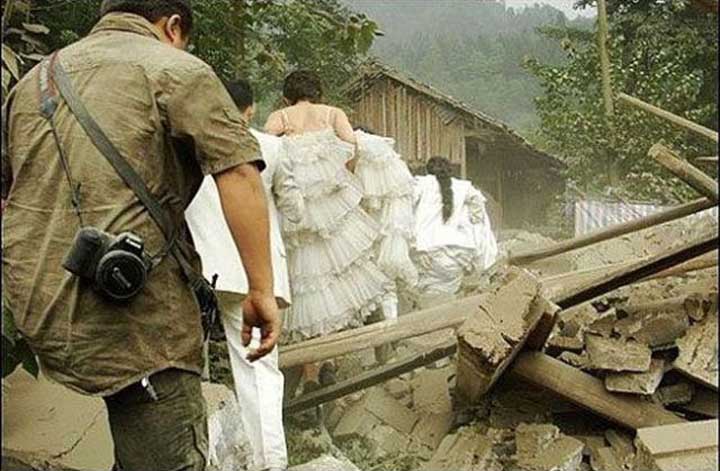 I'm sure every bride wants a memorable wedding day. This bride got one.

---

Lena Sunday May 25 02:54 AM

I guess the Earth decided to speak out.

---

Kagen4o4 Sunday May 25 05:41 AM

God: "This wedding angers me! RARRRR!"

---

newtimer Sunday May 25 02:33 PM

Too bad the earthquake didn't hit at night. That would have made for a memorable, earth-shakin' honeymoon story.

---

xoxoxoBruce Sunday May 25 02:39 PM

Oh no! Can you imagine the hell that guy would go through trying to repeat that performance?

---

Trilby Sunday May 25 03:42 PM

I recall Radar's (non earthquake) wedding pics. They were very much posed. so much so that he was able to add humorous titles to them. remember that? Yeah, good times...

---

footfootfoot Sunday May 25 03:55 PM

Quote:

Originally Posted by

newtimer

Too bad the earthquake didn't hit at night. That would have made for a memorable, earth-shakin' honeymoon story.

If this room is a rockin' don't come knockin'...

---

newtimer Sunday May 25 05:08 PM


(I don't get it either. Just seemed amusing at the time.)

---

TheMercenary Monday May 26 10:20 AM

Damm.

---

loveumaryii Thursday May 29 08:50 AM

lenient with others

to be severe with oneself and lenient with others.-------------------------Our wow power leveling website offer Fast and Secure wow powerleveling service. WoW Power Leveling 60-70, Cheap wow power leveling 1-70. The Professional Cheap WoW Gold! Powerlevel wow gold now. WOrld of warcraft Power Leveling bloom of true love associated with this time of year!

---

hijk553 Wednesday Jun 18 01:05 PM

best swiss chanel watches

was not just a designer. She was (and actually is) considered an icon in the fashion industry. Anything named Chanel is stylish, luxury and of the highest quality. And this is not only about clothes women all over the world are crazy about. Chanel watches and High quality Chanel replica watches are popular with both men and women who wish to look elegant and smart. Company Chanel began producing watches in 1987. Nowadays swiss Chanel j12 watch collections which include about 65 models. The first collection presented in 1987 was symbolically called Premiere. The watches of this collection are notable for their octagonal case reminding of Vandome Square,Swiss Chanel Ceramic Watch favorite Chanel's place in Paris. Watches' dial is decorated only with Chanel logo. In 1999 Chanel presented its new collection La Ronde. After octagonal Premiere, square Mademoiselle swiss chanel watches and diamond-shaped Matelassee bracelet, Chanel watch aquired simple, but perfect circle shape.

---
Your reply here?

The Cellar Image of the Day is just a section of a larger web community: a bunch of interesting folks talking about everything. Add your two cents to IotD by joining the Cellar.