xoxoxoBruce Friday May 9 01:27 AM

May 9, 2008: Pine Needle Bear

OK, I got this in an email, so who knows the real story, but here goes.....
This is a starving artist from Idaho, named Richard Carpenter, that makes a living carving horns and antlers like these moose webs.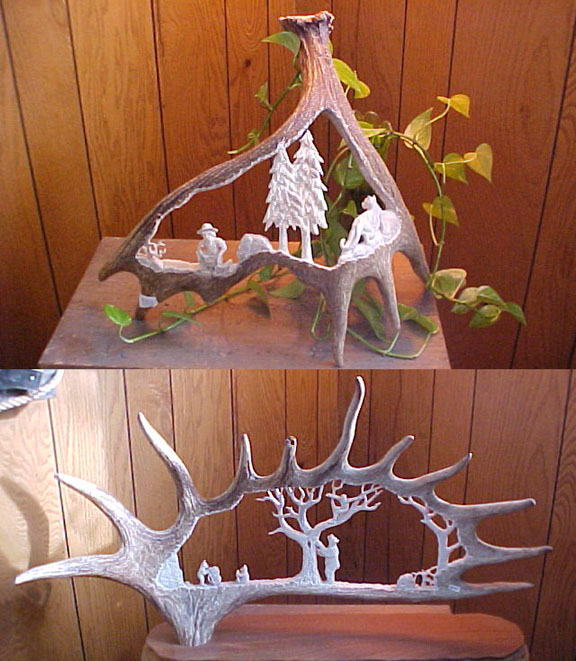 Pretty cool, but his most fascinating piece it this bear made from hundreds of thousands of pine needles. The pine needles were gathered off the ground, sorted, washed, trimmed and hand woven, over 8 months, in making the life size bear.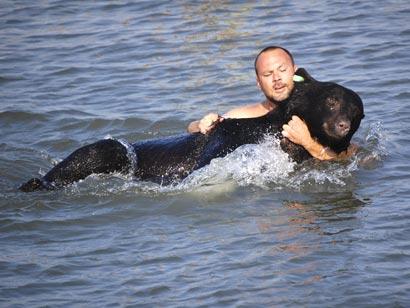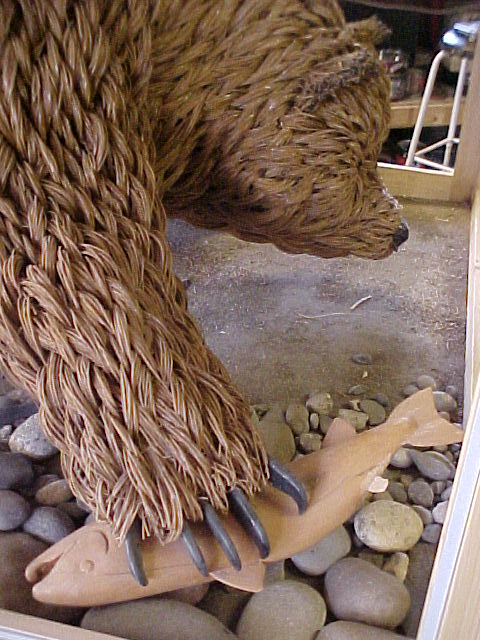 The email ends with;

Quote:

His work should be seen.
If you agree, send this to all your friends.
I know the artist would love to hear from you.
Just to know where his art is being seen around the world.
He said he would reply to every email and print every letter for his scrapbook.
You can write him here at: mntmagic@---------.net

I've emailed him, but won't post his email address until I hear from him.


EDIT: new site link http://www.whereartmeetstheheart.com...arpenter.shtml

---

Antimatter Friday May 9 04:51 AM

Nice bear. And nice carvings too. But the email smells like a hoax...

---

SPUCK Friday May 9 04:58 AM

That bear is surely a stickler.

---

Sundae Friday May 9 06:37 AM

Beautiful work, I hope it's a genuine email.

---

Griff Friday May 9 06:51 AM

Wow.

---

DucksNuts Friday May 9 06:58 AM

Did he kill to get those antlers??

The Bear is awesome. I have a thing for Bears.

---

footfootfoot Friday May 9 09:13 AM

.

---

xoxoxoBruce Friday May 9 10:57 AM

---

Cloud Friday May 9 11:33 AM

"this artist needs to be seen" --

make sure it gets on all the trailer park lists. ick.

---

Shawnee123 Friday May 9 11:37 AM

Elitist much?

Love the bear.

---

xoxoxoBruce Friday May 9 11:41 AM

From the picture, I'd say it was pretty damn nice trailer park.

---

Shawnee123 Friday May 9 11:44 AM

But it can't be. ALL people who live in trailers are disgusting beer-swilling low-lifes. Not?

I SAID, love your g*damn neighbor.



---

Sundae Friday May 9 12:33 PM

I wouldn't have the antlers in my house - it's not my style at all.
Although I'd be tempted by the bear if I ever had enough money and a big enough entrance hall.

But in my opinion the antlers are ART.
And there's no ick in art, surely?

---

Cloud Friday May 9 12:48 PM

I know, I know. You're all right, of course. Just seems in bad taste to me.

---

Shawnee123 Friday May 9 01:01 PM

I agree. Not a huge fan of the antlers. I do like the bear. He would be cute out in front of my...er...place.



I would like something like that when I build my big log home. He would be really neat in the Great Room!

---

footfootfoot Friday May 9 02:01 PM

A long long time ago, back when the internets was still in diapers there was a website called "chicks with antlers" which had lots of photographs of sexy women with magnificent ahem racks of antlers photoshopped onto their heads.

It was fascinatingly weird. Kind of like when bugs bunny dressed up as a woman...

---

Cloud Friday May 9 02:16 PM

like Jessica Rabbit?

---

Gravdigr Friday May 9 03:21 PM

Jessica Rabbit is HAWT!!!!

---

xoxoxoBruce Friday May 9 11:11 PM

I got a reply

As I said before, I emailed Rich Carpenter at mntmagic@custertel.net telling him I had posted his work. His reply...


Quote:

VERY NICE BRUCE...... I AM for REAL. Thank you.
I can't change my other email. But I'm getting over 400 emails a day and I just can't answer all of them. Most are just comments, Whew! I hope to get a web page going if I can get a head of these emails.
I see there are many skeptics. I live near Salmon, Idaho along the Salmon River. My first Cub took me 3 months to make and my large bears over 8 months.
Here's a few more pictures for the doubters.
Rich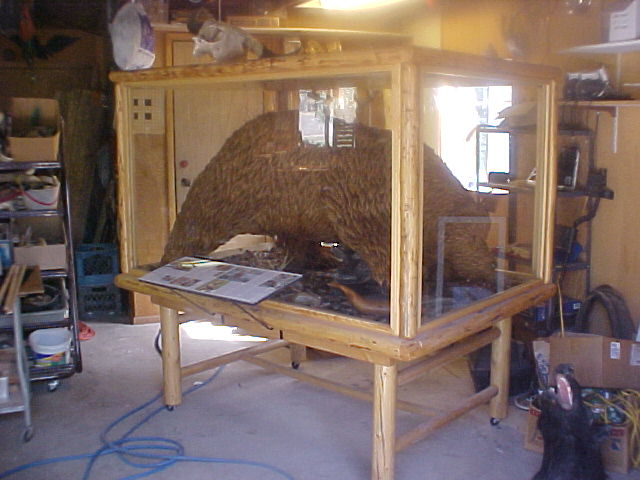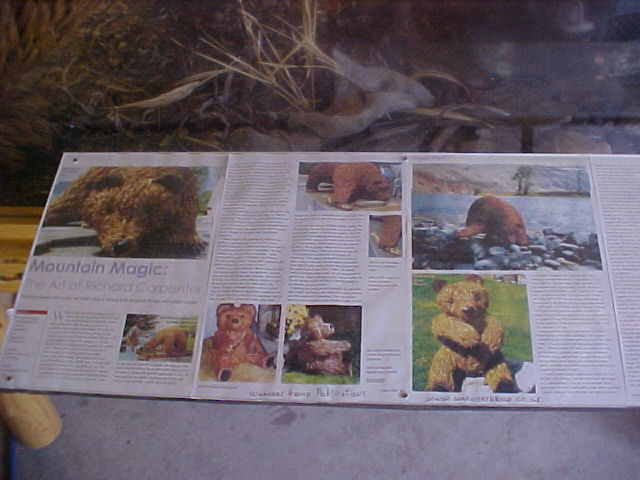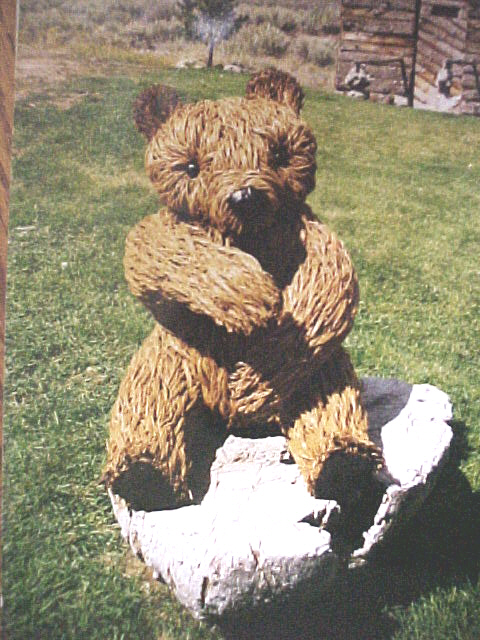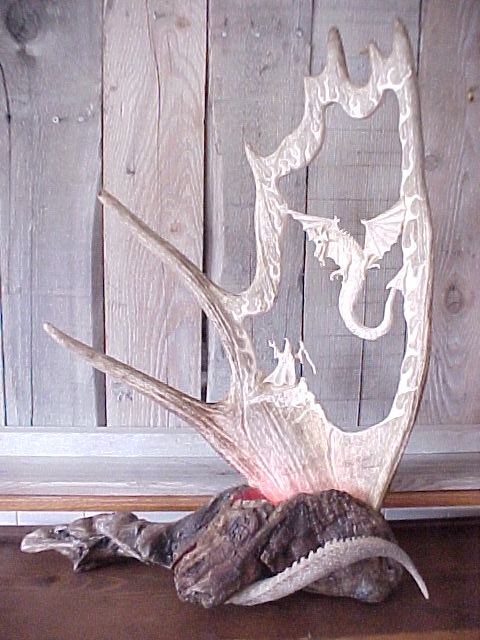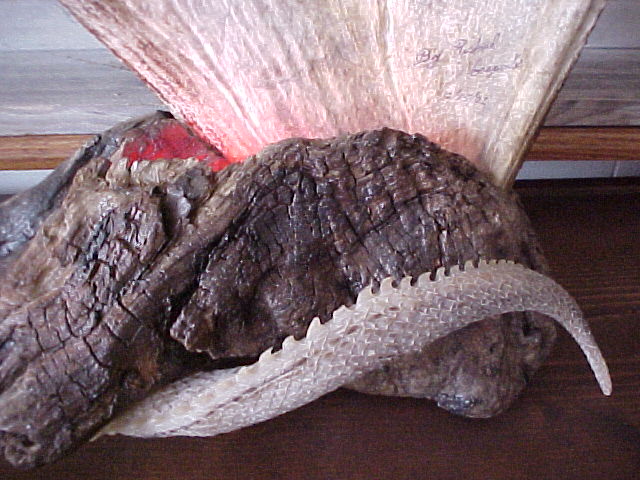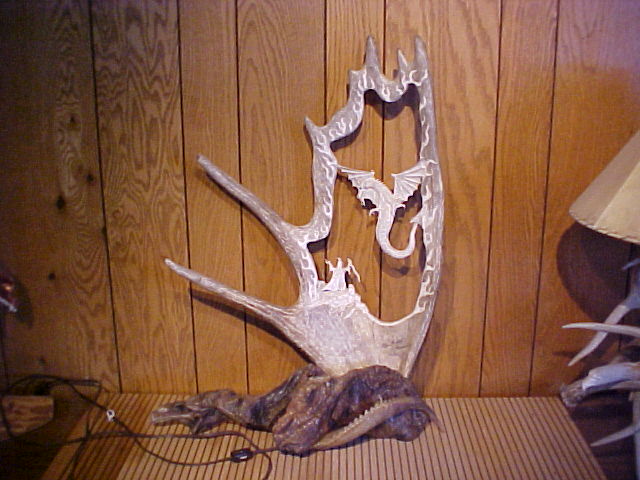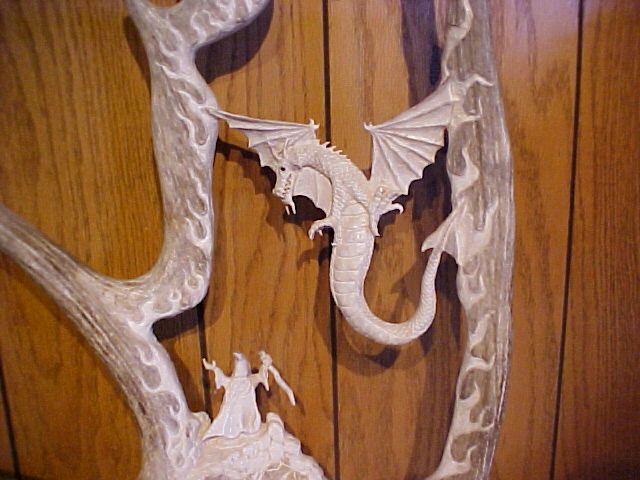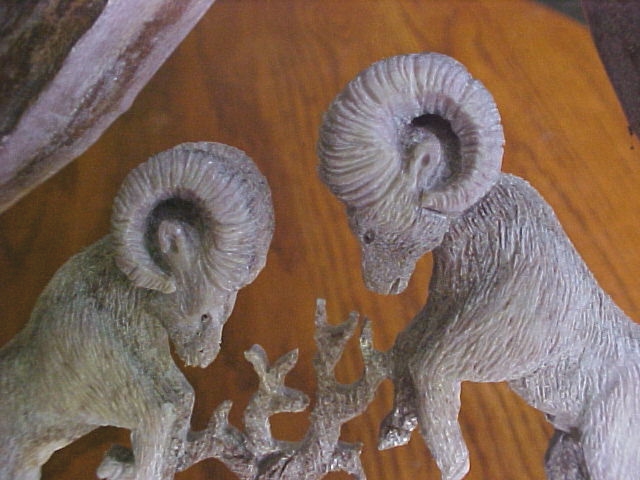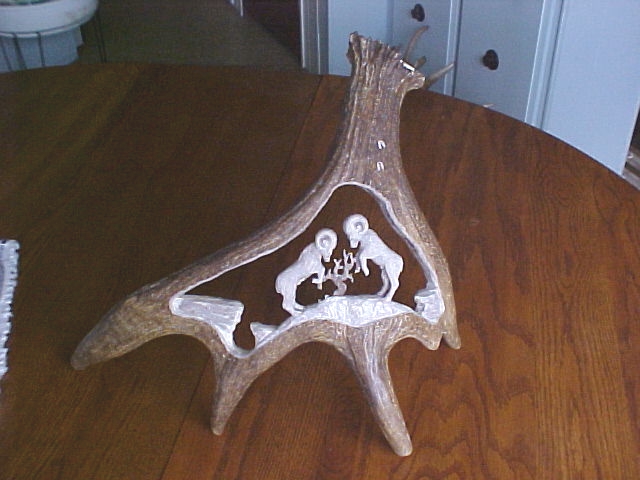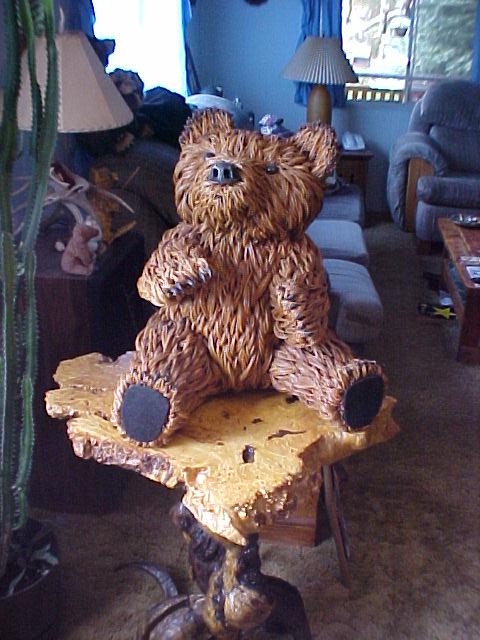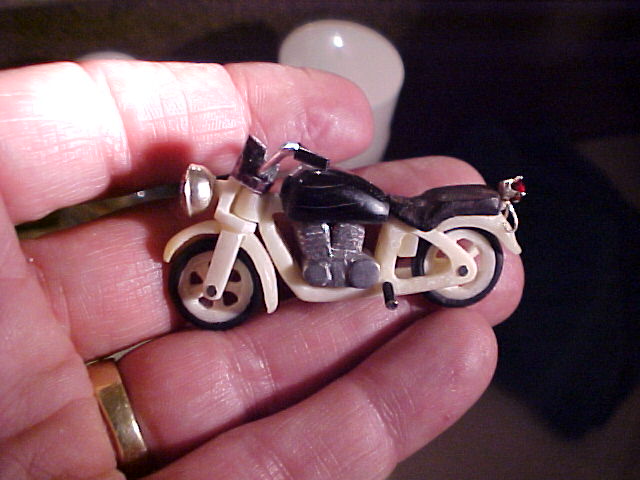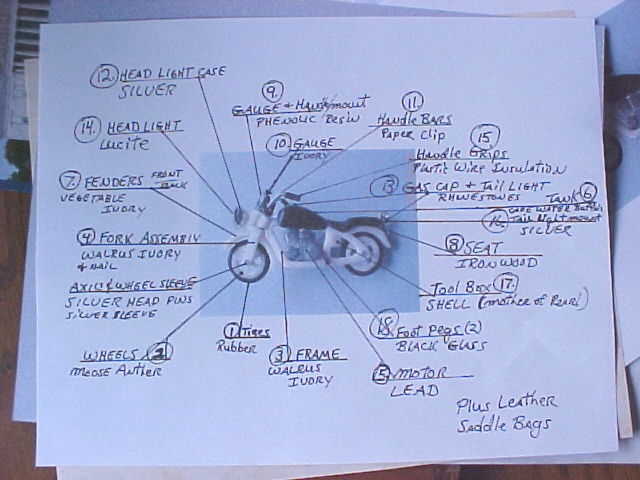 ---

lumberjim Friday May 9 11:41 PM

wow.....that's a lot of ....free time.


i wonder if he has a day job?

---

Cloud Saturday May 10 12:00 AM

uh, sorry Rich. Very nice stuff!

---

xoxoxoBruce Sunday Sep 28 01:48 PM

Rich has one of his Pine Needle Bears on ebay.
http://cgi.ebay.com/World-Famous-PIN...em280271876416

---

JodyWallace Wednesday Oct 29 04:05 PM

Visit Richards new website... http://mountainmagicoriginals.com/Mountain Magic Originals!

---
Your reply here?

The Cellar Image of the Day is just a section of a larger web community: a bunch of interesting folks talking about everything. Add your two cents to IotD by joining the Cellar.