xoxoxoBruce Tuesday Apr 15 09:57 AM

April 15, 2008: Faster, Faster.....

Run what ya brung.
It seems the world over, people want to see how fast they, and their critters, can go.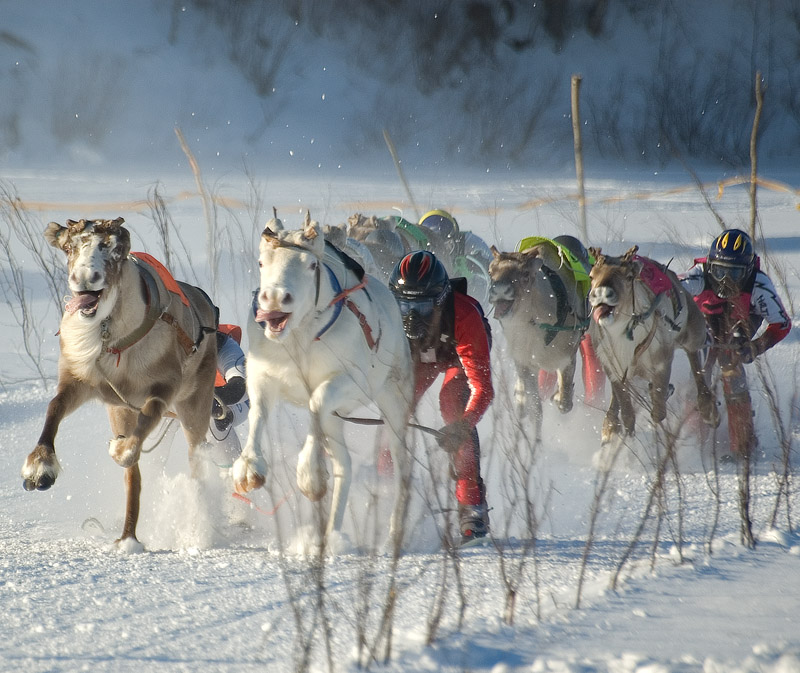 Remember the cartoon of the rocket up the water buffalo's butt?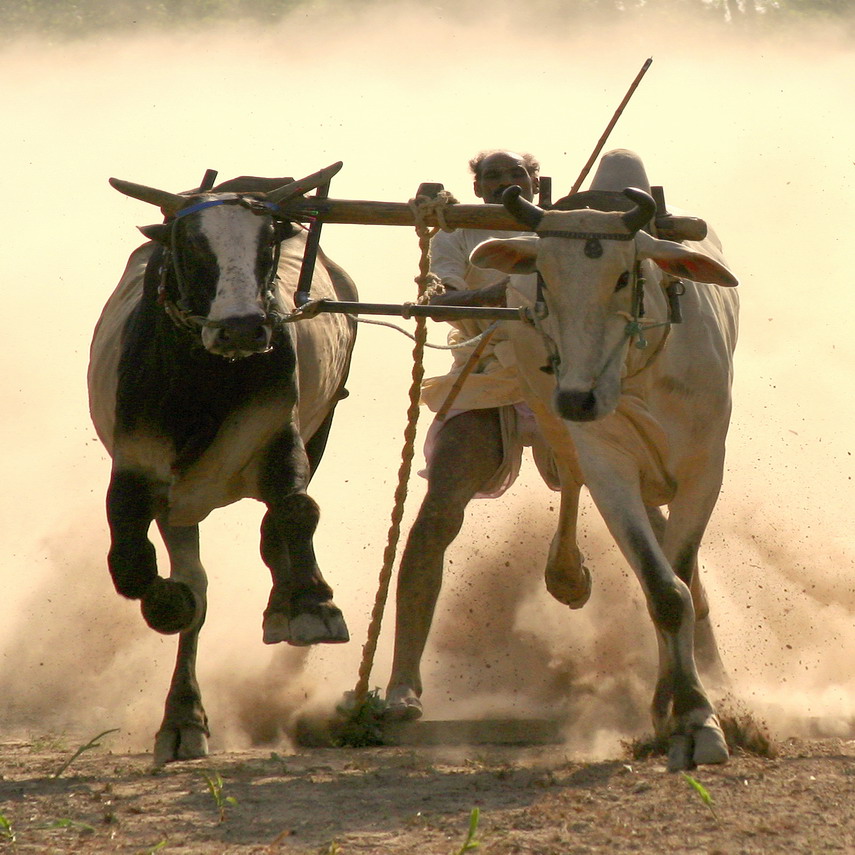 ---

Cloud Tuesday Apr 15 09:59 AM

reindeer games!

---

sweetwater Tuesday Apr 15 10:09 AM

top pix: Polar Express
bottom pix: Mooving On

---

Cloud Tuesday Apr 15 10:11 AM

I'm trying to figure out where that guy's other leg is in the bottom pic.

---

Flint Tuesday Apr 15 10:12 AMHustler was that in?

---

borisivan Tuesday Apr 15 11:48 AM

---

Imigo Jones Tuesday Apr 15 12:54 PM

CHURCHILL, MANITOBA--Triple Krona threat
Sea Blitzen, bred at Claus Farm and driven
by Willie Toymaker (red silks, top center),
held the Canucky Derby pole position at
Churchill Downs and, coming out of the
starting gate, led the tightly packed field
by a nose.
In the end, though, the race would be won
a. by a Lapp.

[or]
b. by a foot (bottom).

---

BigV Tuesday Apr 15 01:02 PM

---

glatt Tuesday Apr 15 01:27 PM

I think the leg is behind the cow. You can see two parts of it.

---

HungLikeJesus Tuesday Apr 15 01:35 PM

I can appreciate why the guys in the first picture are wearing gas masks.

---

glatt Tuesday Apr 15 01:37 PM

too bad they cut the antlers off of the deer. That would have made a much more impressive picture if they had huge racks on them. Like that famous National Geographic Laplander image.

---

Flint Tuesday Apr 15 01:52 PM

I agree with glatt. See the two visible leg parts; the natural, balanced stance; and the part where "rear hoof 2" is seen against the leg.

---

sweetwater Tuesday Apr 15 02:57 PM

I admit I was less concerned about the man's missing leg than the presence of what glatt helpfully labeled Rear Hoof 1. Startled, I mean. I mean, Yikes.

---

Cloud Tuesday Apr 15 03:46 PM

impressive labeling and deduction, guys!

---

lumberjim Tuesday Apr 15 04:29 PM

you're all crazy

---

Gravdigr Wednesday Apr 16 01:02 PM

---

Flint Wednesday Apr 16 01:12 PM

---

Cloud Wednesday Apr 16 02:02 PM

by the expressions on their faces, those reindeer sure look like they're having a good time, though.

---

Shawnee123 Wednesday Apr 16 02:38 PM

I love their tongues dangling out the sides of their mouths. That's what SHE said. It's so funny looking!

---

narcuul Friday Apr 25 07:28 PM

---
Your reply here?

The Cellar Image of the Day is just a section of a larger web community: a bunch of interesting folks talking about everything. Add your two cents to IotD by joining the Cellar.