xoxoxoBruce Sunday Feb 24 03:42 PM

February 24, 2008: Schiermonnikoog

I don't have much information about these huge pianos.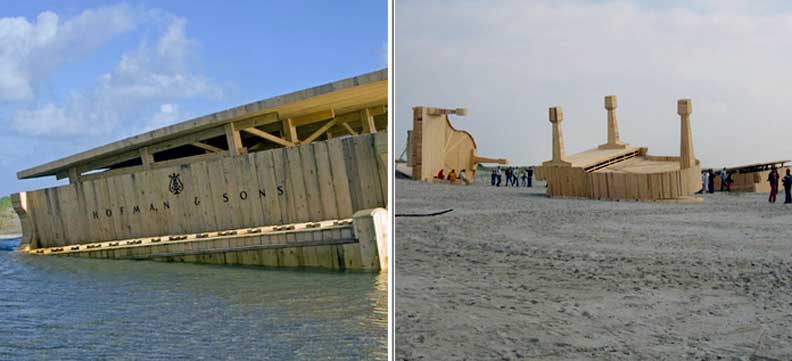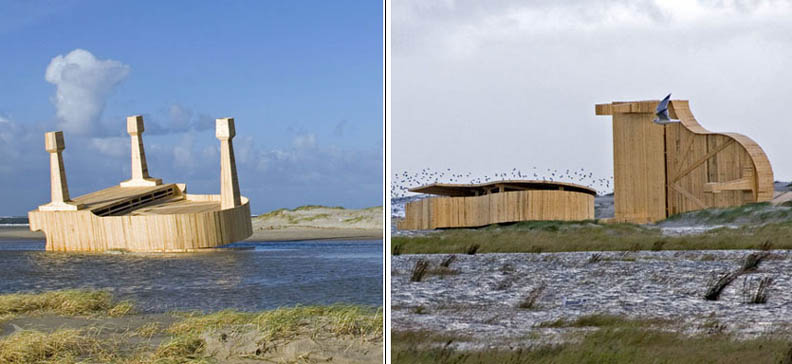 ---

Aliantha Sunday Feb 24 04:59 PM

It's art

---

Sheldonrs Sunday Feb 24 06:28 PM

Meh. I've seen organs bigger that those pianos.

---

Aliantha Sunday Feb 24 06:29 PM

And did you get a chance to 'tinkle' on those huge organs?

---

Sarasvati48 Monday Feb 25 12:11 AM

It's fun...

---

deadbeater Monday Feb 25 12:36 AM

---

Aliantha Monday Feb 25 04:57 AM

You'd need some super heavy duty lube for that wouldn't you.

---

SPUCK Monday Feb 25 05:41 AM

No, but you would need a dolly and perhaps a crane.

---

Flint Monday Feb 25 10:04 AM

Schiermonnikoog? Dingleshmootz.

---

Sheldonrs Monday Feb 25 12:56 PM

---

Linnepin Monday Feb 25 03:50 PM

Just look at the artists website (with familiar ducks also): http://www.florentijnhofman.nl/index...projects&id=49

---

glatt Monday Feb 25 04:16 PM

This IotD reminds me of this:

---

Aliantha Monday Feb 25 05:41 PM

The Piano

---

BizarreTees Monday Feb 25 06:24 PM

Man. Paul Bunyan is going to be soooooo pissed that they wrecked his pianos.

---

xoxoxoBruce Monday Feb 25 11:58 PM

I hope they recycle that lumber.

---

Gravdigr Tuesday Feb 26 03:59 AM

Man, it would take a big penis to play one of those pianos. I mean pianist. Pianist, yeah.

---

Grismar Thursday Feb 28 11:50 AM

Anyone wondering about Schiermonnikoog could have googled themselves here ofcourse: http://en.wikipedia.org/wiki/Schiermonnikoog , which says it a lot better than I could have. It's a tiny island off the coast of Frisia.

Grey Monk's Island is a fair translation though there is some debate about the skier (or schier in Dutch) actually referring to a color. Skier -does- translate to gray, but a more common way to refer to the color would have been griis or grijs.

Since it's not called Griismuntseach or Grijsmonnikoog, it might be good to think about the other (currently more common) uses of the word skier / schier in Frisian and Dutch. It also means either 'protruding piece of land that is only attached to the mainland on a single side' (i.e. peninsula) or 'type of landscape where erosion has removed all or most of the relief'. But the net doesn't have enough resources to see if that makes any sense, since I'm unable to find sufficiently old maps, if any exist at all.

This one is nice though:
http://watwaswaar.nl/#dE-yu-4-1-1v-1-46lc-4DGC---hOr

Ofcourse, none of it has anything to do with the oversized grand piano's on the beach...

Greetings,
Grismar.

---

xiphos Saturday Mar 1 08:28 PM

Are they playable? That would be awesome to play. You would have to walk across the keys though, of course.

---
Your reply here?

The Cellar Image of the Day is just a section of a larger web community: a bunch of interesting folks talking about everything. Add your two cents to IotD by joining the Cellar.