Clodfobble Tuesday Nov 13 04:16 PM

November 13, 2007: WWI Soldier Formation Photos

I know they're a few days late for Veteran's Day, but these just arrived in my email today. The accompanying information says they were taken by Arthur S. Mole and John D. Thomas, during and just after WWI. This shield image was one of the largest of their series, made up of about 30,000 sailors and soldiers from Camp Custer in Battle Creek, Michigan.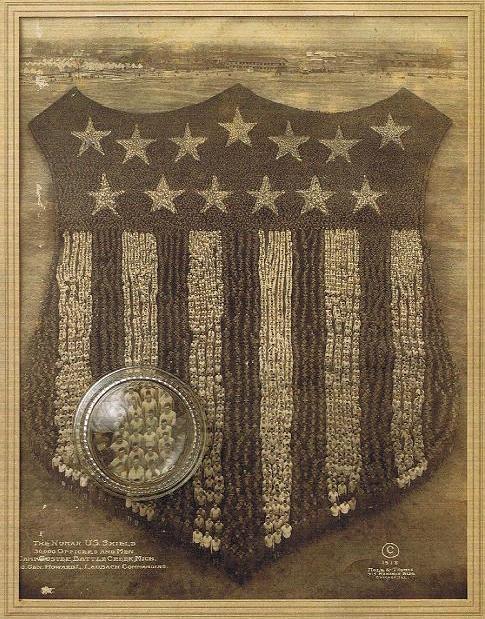 Some other patriotic formations they created: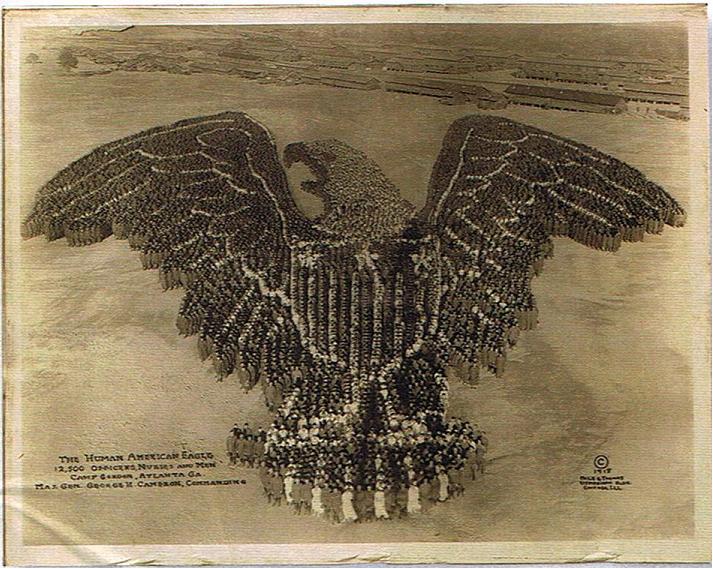 The white accents in the eagle are uniformed nurses.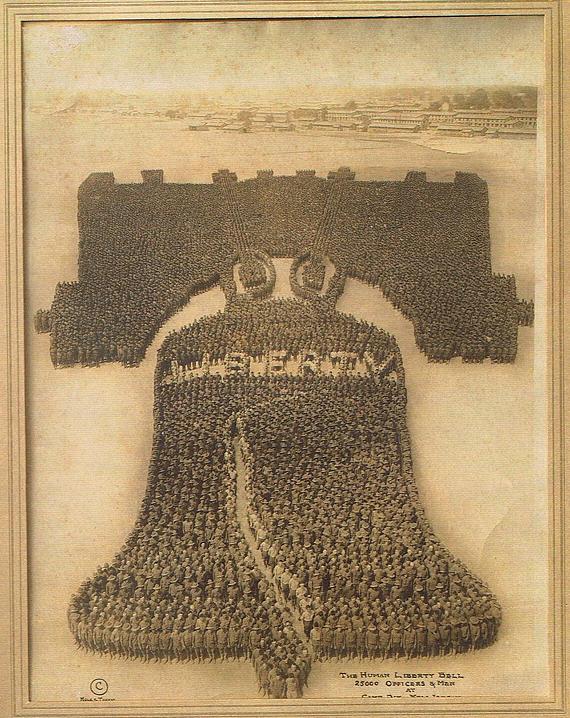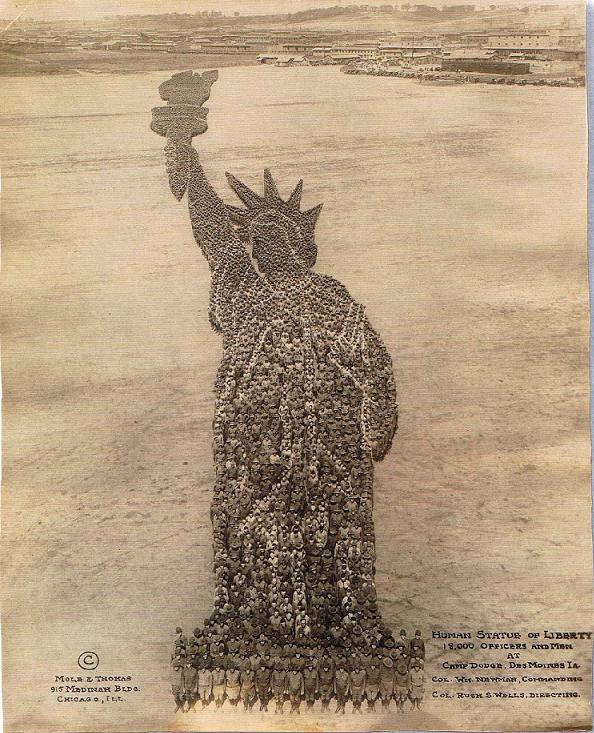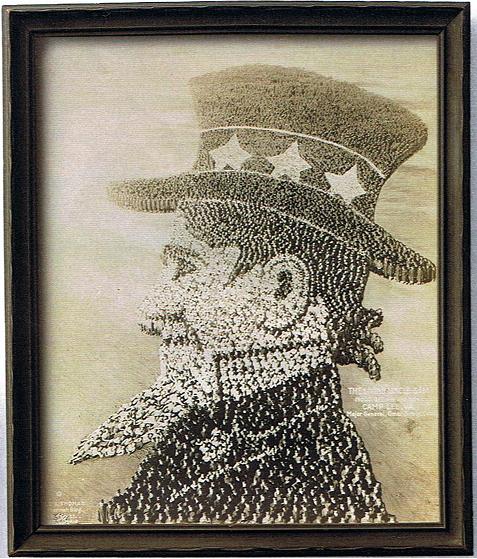 And finally, a victory shot, taken in January 1919.

---

glatt Tuesday Nov 13 04:31 PM

Those are incredible shots! I thought there had to be something off about them, so I Googled the names. They seem to be totally legit.

The Hammer Gallery in Chicago apparently did an exhibition and has many more pictures on their site.





---

HungLikeJesus Tuesday Nov 13 04:34 PM

That was back when Photoshop only had two colors.

---

Sundae Tuesday Nov 13 04:38 PM

I saw these just the other day and considered them for an IoTD... then promptly forgot about it



The amazing thing to notice is the perspective - see how large the soldiers are at the front and how very small and far away the ones at the back are - these things are HUGE. In the Statue of Liberty there are twice the number of men in the flame of the torch than the whole remaining design (from Snopes, but only a partial quote so I didn't link).

---

Sheldonrs Tuesday Nov 13 05:11 PM

"What did you do in the war grandpa?"

"Just stood around."

---

Nikolai Tuesday Nov 13 07:18 PM

Badger?

Now could they have used badgers to get the same effect, or wait maybe they could use this style to make a badger version.

as you can see the previous cellar post has got a little stuck on me

---

ViennaWaits Tuesday Nov 13 08:11 PM

These are AMAZING, Clodfobble.. thanks so much for posting!

All comedy aside, can you imagine being a part of something this huge? What a fantastic way to commemorate the patriotism of the time. I just love these, especially the eagle.



---

Gravdigr Wednesday Nov 14 12:50 AM

---

Fa- Wednesday Nov 14 01:37 PM

awwww, it would be so great if these had happend on accident...

"Soldiers greeting there loved ones accidently create the statue of liberty"

---

LabRat Wednesday Nov 14 02:10 PM

.


.


.



It was called marching band.




Very cool Clod, thanks!!

---

barefoot serpent Wednesday Nov 14 03:24 PM

maybe Spencer Tunick will see these and be inspired to make... figures.

---

Sarasvati48 Wednesday Nov 14 04:48 PM

The foreshortening alone is a feat of engineering...amazing photos...

---

axlrosen Wednesday Nov 14 04:52 PM

Wow.

In the shield picture, it even looks like they've taken perspective into account, a la those amazing sidewalk drawings that have been making their way around the net: http://bouncechrissy.livejournal.com/155638.html

---

ViennaWaits Saturday Nov 17 12:01 AM

Oops.

---

Happy Monkey Sunday Nov 18 02:01 AM

You shoulda put it in the crack...

---

ViennaWaits Monday Nov 19 10:13 PM

---

Gravdigr Tuesday Nov 20 05:54 PMshe said...
---

Kingswood Tuesday Dec 18 08:32 PM

I guess this is what happens when you have 10,000 people with a lot of time on their hands.

---
Your reply here?

The Cellar Image of the Day is just a section of a larger web community: a bunch of interesting folks talking about everything. Add your two cents to IotD by joining the Cellar.