Undertoad Monday Jul 9 01:48 PM

July 9, 2007: Amazing model castle



It's Neatorama collaboration Monday!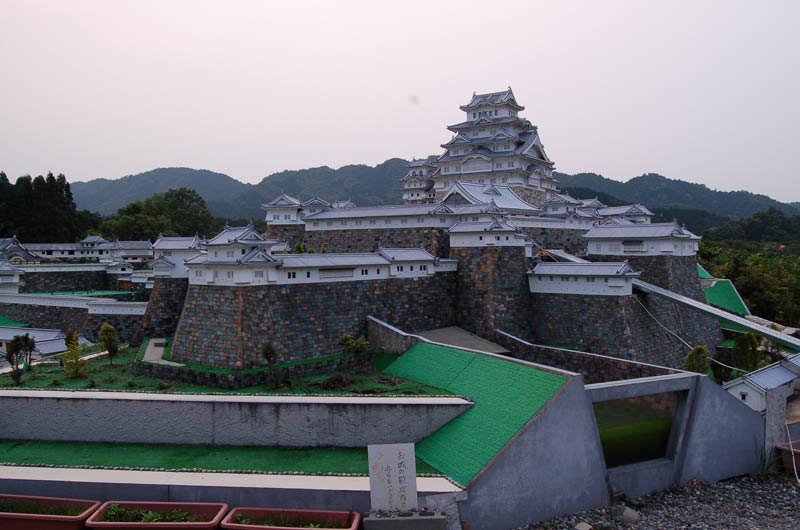 When you take a quick look at the above, you say, ah, a fine castle dwelling in the East. But then you look again, and it's not quite right; what's with that stuff in the foreground?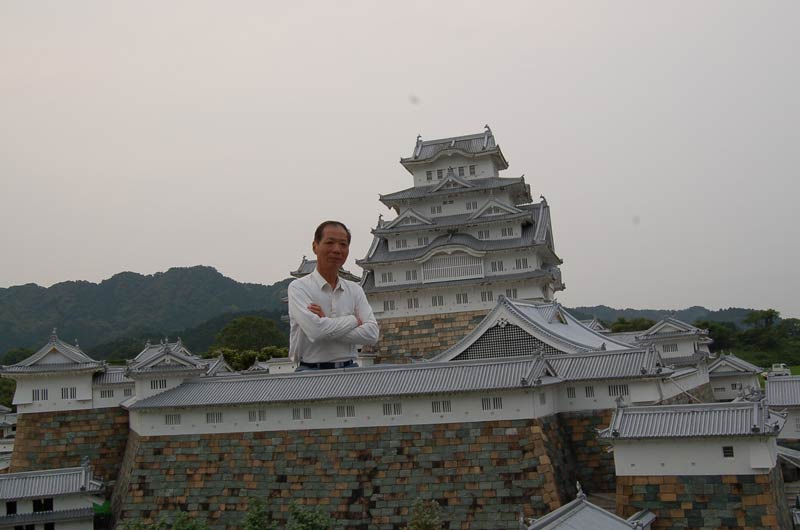 That's because it's not a castle, but a huge model of one, made by this gent.

Axlrosen finds this blog entry at Japan Probe which points to Japan Times, which has more images of this guy and his accomplishment. Y'see, he's spent a large portion of his life building this.



Quote:

His wife, Ikuko, 66, gave him a book containing photographs of the castle on his 47th birthday. He saw a drawing of the castle in the book and made up his mind to build a replica.

Imura bought a plot of land in the town of Enza in Ise, which has a beautiful view of mountains unhindered by the sight of power lines -- a setting he thought would be perfect for the replica.

He moved to the town and began building the model in 1989, using experience he gained as a joiner during his youth.

After retiring at age 60, Imura devoted his life to building the replica.

Men build models; it's what we do, for some unknown reason. But today I think we admit that Imura is king of the model builders.

Be sure to visit Neatorama for more neato items all the time!

---

ferret88 Monday Jul 9 02:10 PM

Are they getting ready to film another Gojira movie?

---

fargon Monday Jul 9 02:39 PM

Where is Godzilla when you need him.

---

frankchicarelli Monday Jul 9 03:06 PM

before I read the caption, I thought it was going to say that it was part of a mini-golf course

---

xoxoxoBruce Monday Jul 9 04:11 PM

1:23 scale? That's odd.

Quote:

The replica is about 160 sq. meters, with the main keep about 2.2 meters high. It cost Imura about 18 million yen to build. He made sure every detail corresponds to the original, including the curved lines of the castle's graceful roofs, its white walls, intricately combined connecting turret, stone walls and moat.



---

odie number seven Monday Jul 9 04:32 PM

These Barbie dollhouses are getting out of control.

---

Shawnee123 Monday Jul 9 04:42 PM

This just in: someone stole the model of the castle and replaced it with an exact replica.

---

Sperlock Monday Jul 9 09:50 PM

To quote Monty Python and the Holy Grail: "It's only a model."

---

TheMercenary Monday Jul 9 10:21 PM

Looked like a Putt-Putt Golf place in the first pic..

---

SPUCK Tuesday Jul 10 06:25 AM

All that nice work then crap looking fluorescent astroturf . DOH!

---

milkfish Tuesday Jul 10 07:23 AM

Perhaps he should have bought a spirit level too. Or is the original castle all out of plumb like that?

---

Coign Tuesday Jul 10 10:13 AM

The worst part about that model is the terrifying tiny little ninjas that keep attacking it and burning it to the ground.

---

Shawnee123 Tuesday Jul 10 10:29 AM

It's really actual sized. That's just a REALLY tall Japanese dude.

---

todd_brannigan Tuesday Jul 10 10:37 AM

Is that Lopan in the second pic?

/obscure?

---

Shawnee123 Tuesday Jul 10 10:48 AM

Lindsey Lopan?

---

Clodfobble Tuesday Jul 10 11:20 AM

Quote:

Originally Posted by todd brannigan

Is that Lopan in the second pic?

Indeed!!

---

Griff Tuesday Jul 10 11:22 AM

Quote:

Originally Posted by

Shawnee123

It's really actual sized. That's just a REALLY tall Japanese dude.

After the war, their nutritional standards were raised. Now they're about our size like the guy in the picture. You won't ever see any real footage of infantry battles, because Mcarther was so embarassed about getting pwnd by liliputians.

---

Nikolai Tuesday Jul 10 08:18 PM

This is how The Borrowers do it in Japan non of that living under the floor boards crap, and for the Americans out there I suggest you search for "The Borrowers" for a better understanding of my implied pun

---

Happy Monkey Tuesday Jul 10 11:18 PM

Plenty of Americans knew about the Borrowers, even before the movie.

---

Coign Wednesday Jul 11 12:52 PM

You mean The Littles? I loved that cartoon. (Based off the book The Borrowers if I remember right.)

---
Your reply here?

The Cellar Image of the Day is just a section of a larger web community: a bunch of interesting folks talking about everything. Add your two cents to IotD by joining the Cellar.