Undertoad Tuesday Jun 19 06:24 PM

June 19, 2007: Purple frog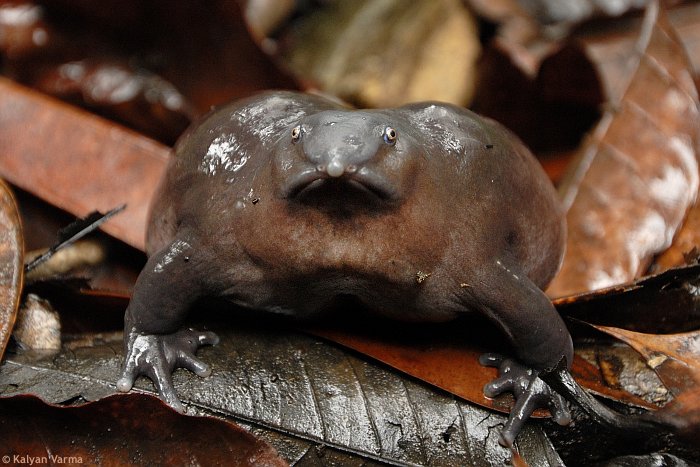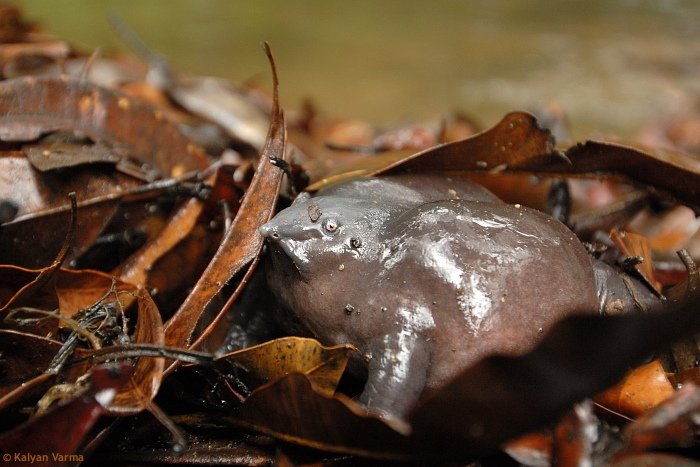 When two dwellars submit something you know it's an IotD. Gmr2048 and xoB both found the original at this livejournal entry, via Boing Boing. The Livejournal entry notes:


here. Check it out, brilliant photography!

---

tulzscha Tuesday Jun 19 06:35 PM

holy crap! It's my ex-fiancee!

---

Cloud Tuesday Jun 19 06:55 PM

it's kind of a pukey puce color.

I'd rather see a Purple Rain . . . of frogs!

---

Fa- Tuesday Jun 19 07:48 PM

I dont think they are the first, cos when i saw it i instantly recognised it.... i think i saw it on some wild planet or something british wildlife show.

either that or its james, my nextdoor neighbor.

---

nil_orally Tuesday Jun 19 08:11 PM

If it is big bag of jelly, then does one cook it in its skin, or simply use it as a flavouring?

---

xoxoxoBruce Tuesday Jun 19 08:17 PM

I wouldn't even remotely consider that in the edible column. Brrrrr.

---

artemis05 Wednesday Jun 20 02:20 AM

i have no real comment... just an insatiable urge to poke it with a stick

quick! someone get me some m80's!

---

DanaC Wednesday Jun 20 07:34 AM

It looks a bit like the shell-less turtle....

---

Flint Wednesday Jun 20 09:16 AM

.

.

.

Not in this thread, I mean, ever. I was born and I thought "It looks a bit like the shell-less turtle...." but it took me years to be able to express that.

---

ferret88 Wednesday Jun 20 01:19 PM

---

xoxoxoBruce Wednesday Jun 20 02:02 PM

Mmmm... Jaba Jelly.

---

Sundae Wednesday Jun 20 04:39 PM
the
GRIMMEST
thing

I have EVER read
in the Cellar

excuse the spacing
I can't bear the puking smiley so I had to find another way to express my distress

---

Cyclefrance Wednesday Jun 20 05:30 PM

If Bernard Manning ever gets re-incarnated, odds-on he'll end up as one of these.

---

Sundae Wednesday Jun 20 05:39 PM

I only found out he was dead today.
I'm not glad, because he was a human being with a family after all (unlike Thatcher). But I'm not sorry.

---

dar512 Tuesday Jul 3 12:57 PM

With apologies to Gelett Burgess:

I never saw a purple frog.
I never hope to see one.
But I can tell you anyhow,
I'd rather see than be one.

---
Your reply here?

The Cellar Image of the Day is just a section of a larger web community: a bunch of interesting folks talking about everything. Add your two cents to IotD by joining the Cellar.