Undertoad Monday Mar 12 01:56 PM

March 12, 2007: Stockholm Metro



It's Neatorama collaboration Monday!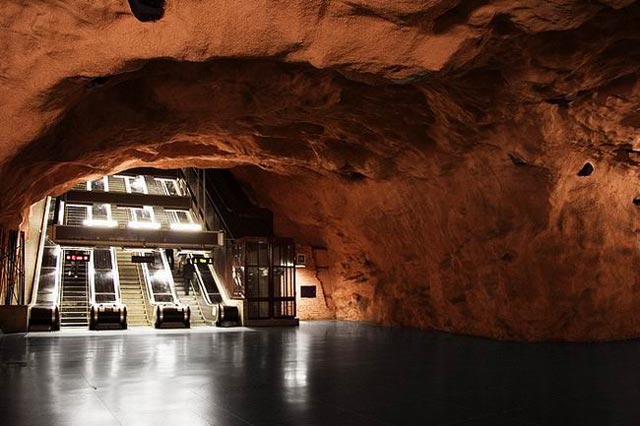 Thanks Axlrosen - a collection of shots from the Stockholm Metro was dugg (at digg.com) today. Since then, the site has been up and down - so here's a look at a few of the images on it.

I had not seen this before. Clearly far more awesome than any other network of subway stations; we'd all take the train if we could wait in art for it.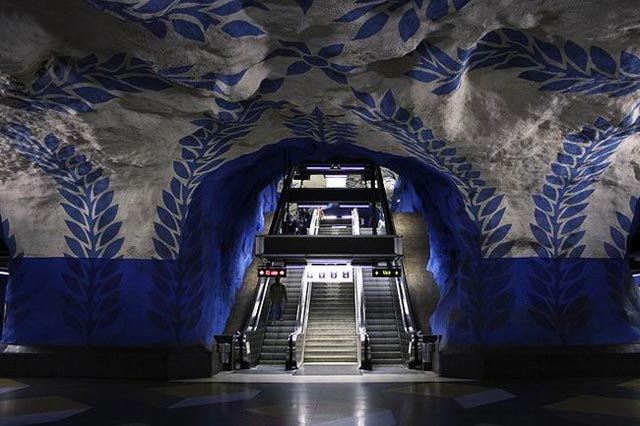 Quote:
Stockholm's metro is well known for its decoration of the stations; it has been called the longest art exhibit in the world. Several of the stations (especially on the Blue line) are left with the bedrock exposed, crude and unfinished, or as part of the decorations.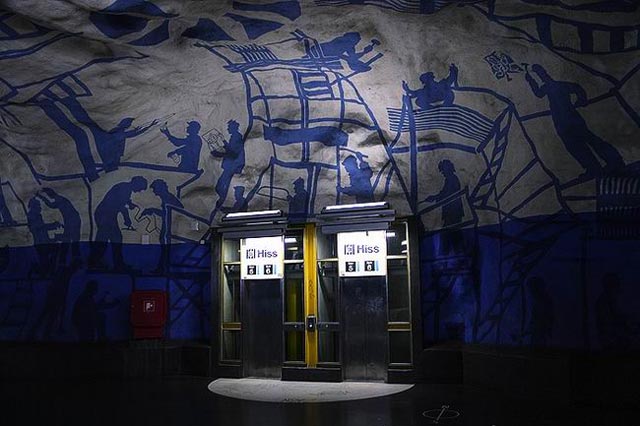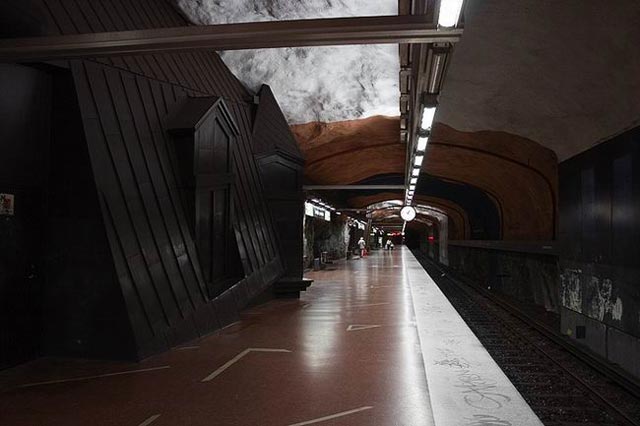 Quote:
At the Rissne station, an informative wall fresque about the history of Earth's civilizations runs all along both sides of the platform.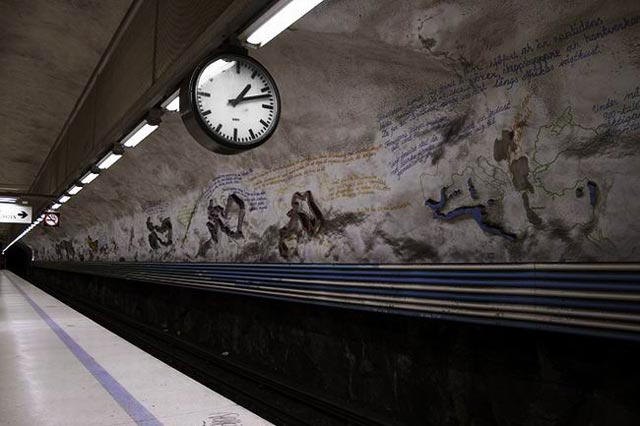 Be sure to visit Neatorama for more neato items all the time.

---

glatt Monday Mar 12 02:12 PM

Looks like nobody uses public transportation there.

---

Sheldonrs Monday Mar 12 02:18 PM

"To the Bat Escalators Robin!"

nah, doesn't have the same ring to it.

---

Elspode Monday Mar 12 04:12 PM

How unnerving, what with leaving all that natural rock and stuff showing. I mean, don't people want to maintain the illusion that everything has been overwhelmed and subverted by Man, so that it is all safe and comfy, even though it really isn't?

---

YellowBolt Monday Mar 12 04:47 PM

I dunno, I think it kind of looks cool that they are showing man shoving an industrial penis into nature's ass. It's like they don't even need to bother smooting and developing the walls. Which they don't, I guess.

---

Spexxvet Monday Mar 12 05:07 PM

Makes you feel like a dwarf, going to work singing "heigh ho, heigh ho, it's off to work we go"

---

Happy Monkey Monday Mar 12 05:19 PM

Sorta puts DC's Wave to shame...

---

Wombat Monday Mar 12 05:59 PM

It's not natural rock showing: the rock has been spray-coated with a thick layer of concrete to bind and stabilize it. The Swedes are experts at that kind of rock tunneling.

Still looks cool though.

---

Gawa Tuesday Mar 13 12:04 AM

In the third picture down...look at the bow-legged kid on the scaffold...he's playing with G.I. Joe dolls.

---

lumberjim Tuesday Mar 13 12:29 AM

what occurs to me is that it is so unnecessary.

I drive into and through Philly every day on my way to work. I pass the old and the new architecture. The old is SO much more beautiful. The bridges, the churches, the houses.....all with details that serve no other purpose than decoration or style. The new stuff is smooth and shiny, or efficient of angle and surface...and ugly as death.

i like that they took the time, and spent the money to do that.

---

xoxoxoBruce Tuesday Mar 13 12:45 AM

Quote:

Originally Posted by

Gawa

In the third picture down...look at the bow-legged kid on the scaffold...he's playing with G.I. Joe dolls.

Have you ever done the Rorschach tests? Of course you're absolutly right but dayem.

---

SPUCK Tuesday Mar 13 04:56 AM

Looks nice! I prefer it.

---

ozswede Tuesday Mar 13 06:45 AM

It is actually rather cool and makes the tunnelbana journey at least a little more interesting.

It does look rather deserted, doesn't it? But I can assure you that the underground here is packed like sardines for much of the day and night.

---

Griff Tuesday Mar 13 07:38 AM

Thanks for the information ozswede. I was assuming the photos were taken during off hours.

---

AZjanny Tuesday Mar 13 11:50 AM

I think I'd feel claustrophobic. Seeing all the "rock" would allow my mind to believe I was deep underground, waiting for it crush down.

---

xoxoxoBruce Tuesday Mar 13 04:38 PM

Welcome to the Cellar, AZjanny.

People that are claustrophobic might be uncomfortable, but I wonder if when it's being used, if it's actually much brighter and seem much larger?
I've a feeling these photographs weren't taken in such a way as to show the design and decoration more intimately.

---

elSicomoro Tuesday Mar 13 06:43 PM

Taking the subway in Stockholm is probably nowhere near as, um, colorful as taking the El or the Subway in Philly.

---
Your reply here?

The Cellar Image of the Day is just a section of a larger web community: a bunch of interesting folks talking about everything. Add your two cents to IotD by joining the Cellar.